Item:
COLUMBIA brand Male Winter Boots
Comes with 'Thinsulate 3M brand' insulator to ensure warmth
(I used a couple of boots and this is my favorite: Warm, durable and stylish)
Soles are designed to walk on slippery surfaces as well as thick layers of snow
In-soles are generously cushioned to ensure maximum comfort.
Waterproof fabric and design allows walking over puddles 2-3cms thick
Ideal for winter and early spring when there are lots of puddles.
Black-grey color allows easy matching with clothes
Maintenance is easy as dirt can be wiped away easily with a wet cloth.
Sizes available: US-10 and US-10.5
Price: 600 rubs per pair (bought at 2400 rubs)
Condition: 8/10. Looks rather new, there are some signs of usage, but no defects.
Age of Item: 4.5 yrs
Warranty:-
Photos: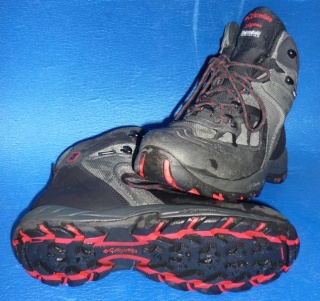 Contact Details: +79200123272 or PM or Reply below.